Céad míle fáilte…. or not - an investigation into Dublin's rental market?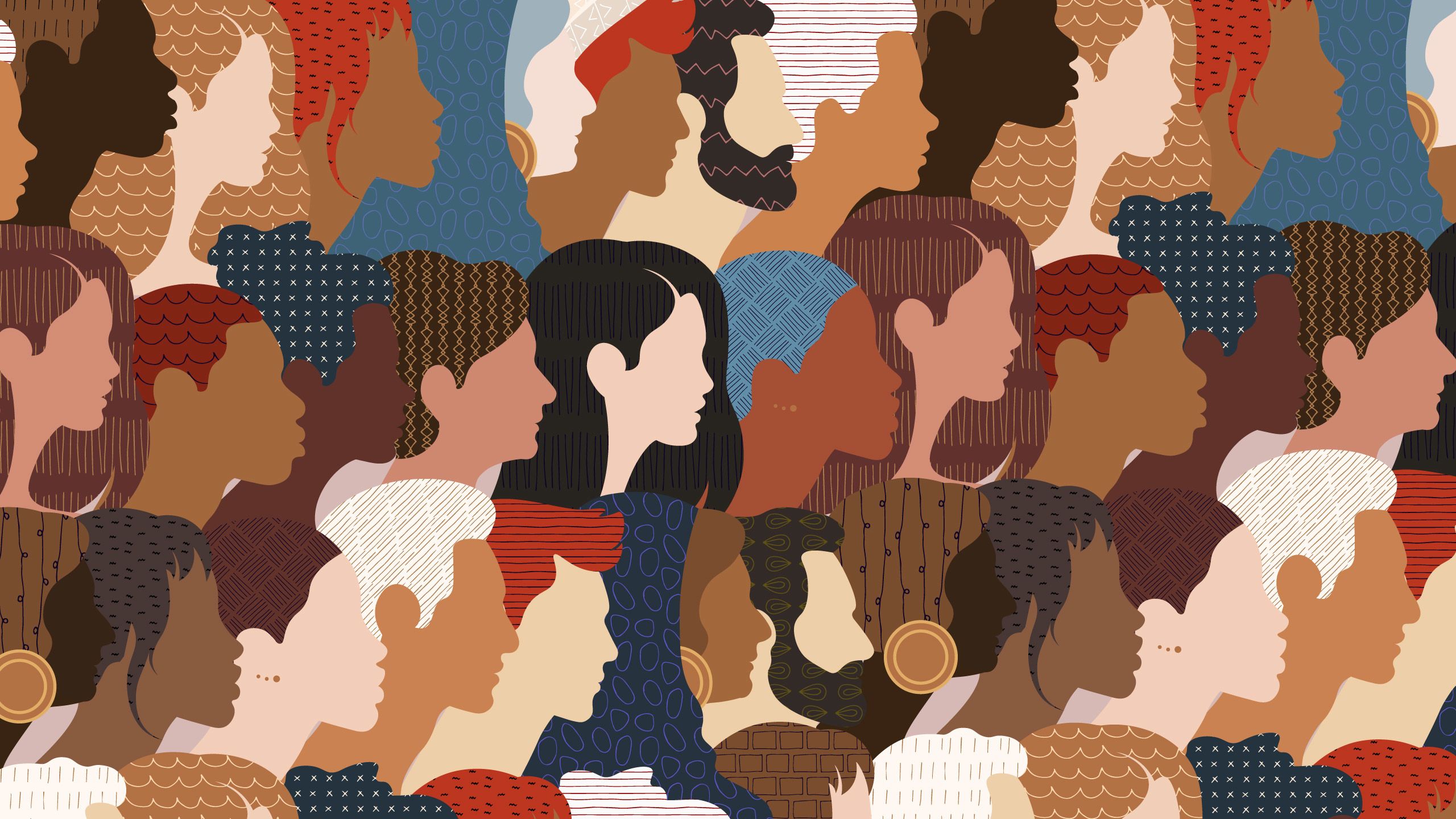 Sustained economic growth over the past three decades has allowed Ireland to prosper. Our welcoming culture and plentiful job opportunities are the reason people move to Dublin. Unfortunately, like many well-off countries, Ireland has struggled to provide housing for all its citizens and new immigrant arrivals to our shores. In recent years the housing shortage, for both rental and purchase, has become one of the key issues in the country.
We have investigated Dublins' real estate industry to determine if there are discriminatory practices that disadvantage certain cohorts of our society.
According to the Council of Europe, Dublin ranks as an international city, with over 21% of its residents being non-nationals. With this investigation, we wanted to see if people are given the same opportunities to access accommodation regardless of nationality and gender.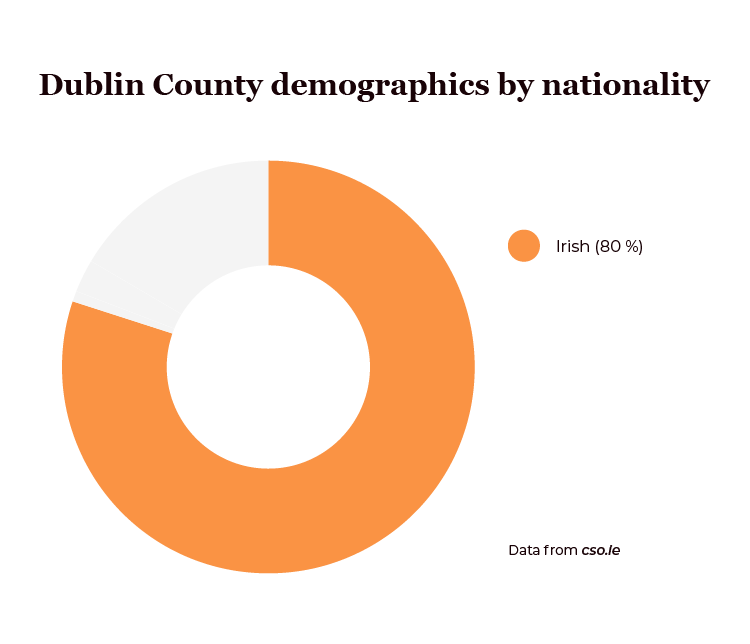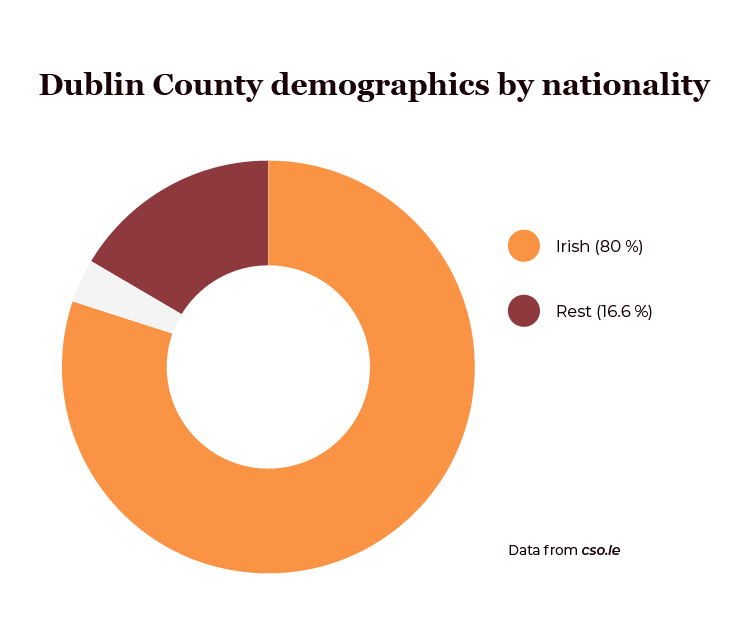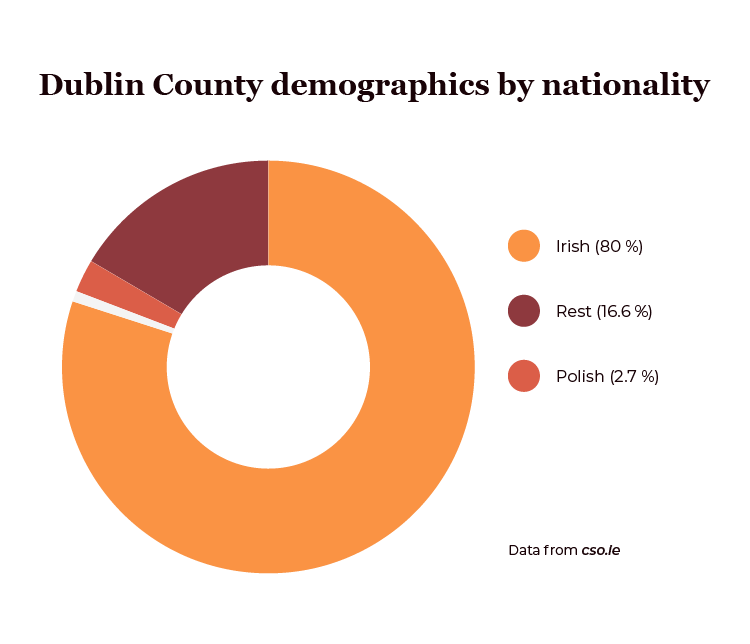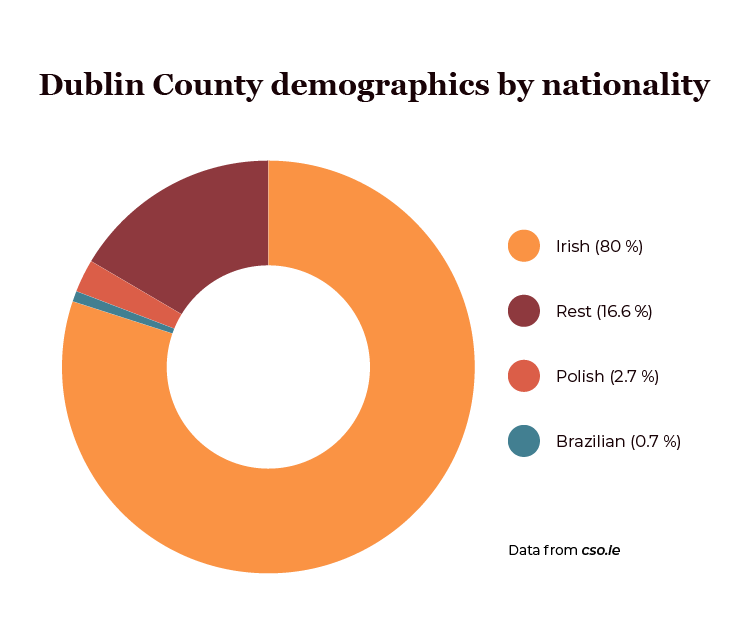 Methodology:
To carry out this study, we created eight aliases - four males and four females, with three different nationalities and one religious/cultural background.
The three chosen nationalities were Irish, Brazilian and Polish. The fourth group of applicants were of Muslim origin.
According to the census results from 2016 ( 2022 census results regarding nationalities demographics have not been accessible at the time of publication), Irish people make up 80% of Dublin County (including Dublin City, Dun Laoghaire-Rathdown, Fingal and South Dublin) residents, Polish nationals - 2.5%, and Brazilian nationals nearly 0.7%.
Based on the 2016 census, Dublin City and Dun Laoghaire-Rathdown had, on average, 1.8% of people who identified as Muslim, the numbers of Muslim residents in Fingal and South Dublin are 2.8% and 3.1%, respectively.
We funnelled all our enquiries through well-known property websites to determine if our chosen variables - nationality, gender, and the number of occupants affected the applicants' likelihood of receiving a response. The applications from all eight aliases were sent daily to agencies and private landlords with an inquiry about the properties for rent. Only properties with one or two bedrooms, with a rent price range between €1,000 to €2,000 per month, were included in the sample. The applications to the rental properties included a short message about the applicants, their names and email addresses. The submitted messages had similar descriptions regarding the applicant's job and living situation (whether single, a couple, three persons or a couple with a child/two children looking for a place to rent). We randomly generated application messages daily to ensure that the message's content would not interfere with the variables we were testing.
The data was collected over three months, from July 19, 2022, to October 19, 2022. In total, 1664 inquiries for property rentals were sent to 208 unique properties in Dublin County.
Nationality and gender:
The average reply rate among all nationalities and genders was 8.5%.

The survey results showed that Irish applicants (applicants with an Irish name and surname) were the most favoured among the four chosen groups. The response rate for Irish nationals was 12.5%. Gender did not play a significant role in this group, as both male and female applicants received approximately the same number of responses.
According to our study findings, the lowest response rate was for Muslim applicants. Only 4% of applications with a Muslim name received a response. Among this group, the worst were Muslim female applicants - only 3.8% of their applications received a response. Muslim male applicants had a slight advantage, with 4.3% positive replies, which implies that a male Muslim is 13% more likely than a female Muslim to receive a response from an agent/landlord but nonetheless a whopping 65% less likely to receive a response than an Irish applicant.
Brazilian and Polish tenants appeared to be treated equally by the lessors - both groups received 9% of responses. However, among these two nationalities, one outlier was Polish females, who were 20% more likely to receive a response. Quite the opposite situation befell Polish male applicants, who were approximately 25% less likely to receive a response.

Additional testing gave confidence to our results, showing that a statistical significance between the likelihood of receiving a response and the nationality of the inquirer exists.
Testing other variables, such as living situation, revealed that applicants who mentioned having at least one child were 75% less likely to get a response than a typical Irish person.
According to our findings, being in a couple put people in a more favourable position compared with a party of three as it increased the likelihood of getting a response from 4% for a party of three to 9% for a couple (without children).
Our model revealed that compared to Muslim applicants, which we used as our reference group, Brazilians have 2.5 times, Irish - 4 times, and Polish 2.6 times greater odds of receiving a response.
The predicted probability graph displays a point estimate and accompanying 95% confidence intervals for each ethnic group. Where confidence intervals overlap between the groups with respect to the Y axis, this indicates that those affected groups are not significantly different from each other, based on the data collected in the study.
The statistical analysis revealed that while the Irish, Brazilians and Polish were treated similarly, discrimination was evident against the Muslim group. As you can see in the graph, the Muslim group is significantly below the other three groups regarding the probability of receiving a response. In comparison, the other three groups' intervals overlap, meaning there is not enough significant difference between the three groups.
Area:
Our investigation targeted various regions of Dublin County. Areas with the most rental offerings tended to concentrate in the central part of Dublin (Dublin 1, 2, 3, 6, 7 and 8). Regarding the response rates according to the area - Dublin 1 and Dublin 2 had the highest response rates, Dublin 1 - 14% and Dublin 2 - 11%, whereas Dublin 3 and Dublin 8 had the lowest response rates - just above 2%.
The statistical analysis found that those who applied for properties in Dublin 4 had a higher probability of getting a response than those applying in Dublin 1. In contrast, applying in Dublin 3 and Dublin 8 reduced the likelihood of getting a response compared to Dublin 1. Similarly, applying to Dublin 24 and Dublin 6 reduced the chances of getting a response. Other findings revealed that higher rental prices increased the likelihood of getting a response.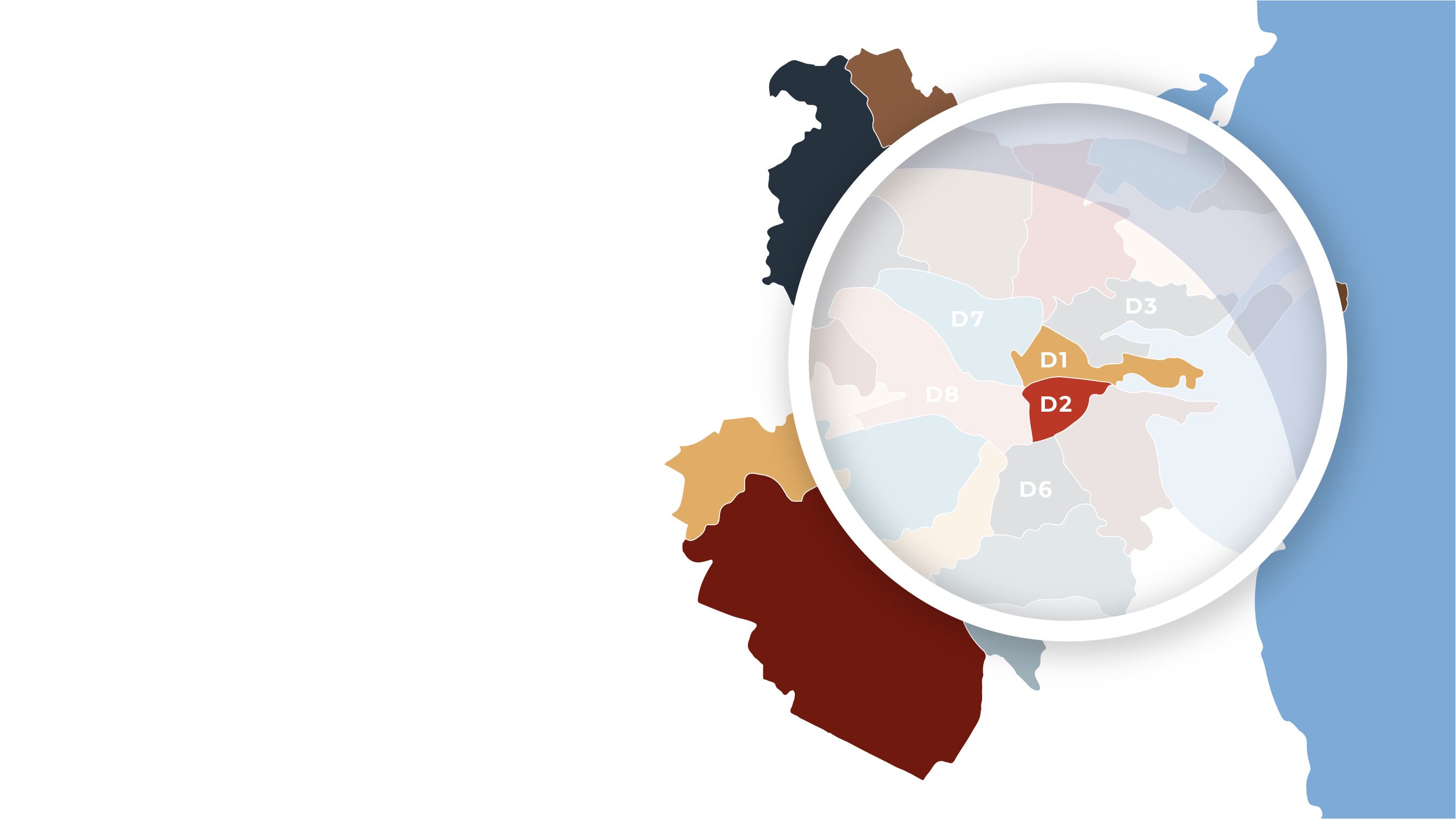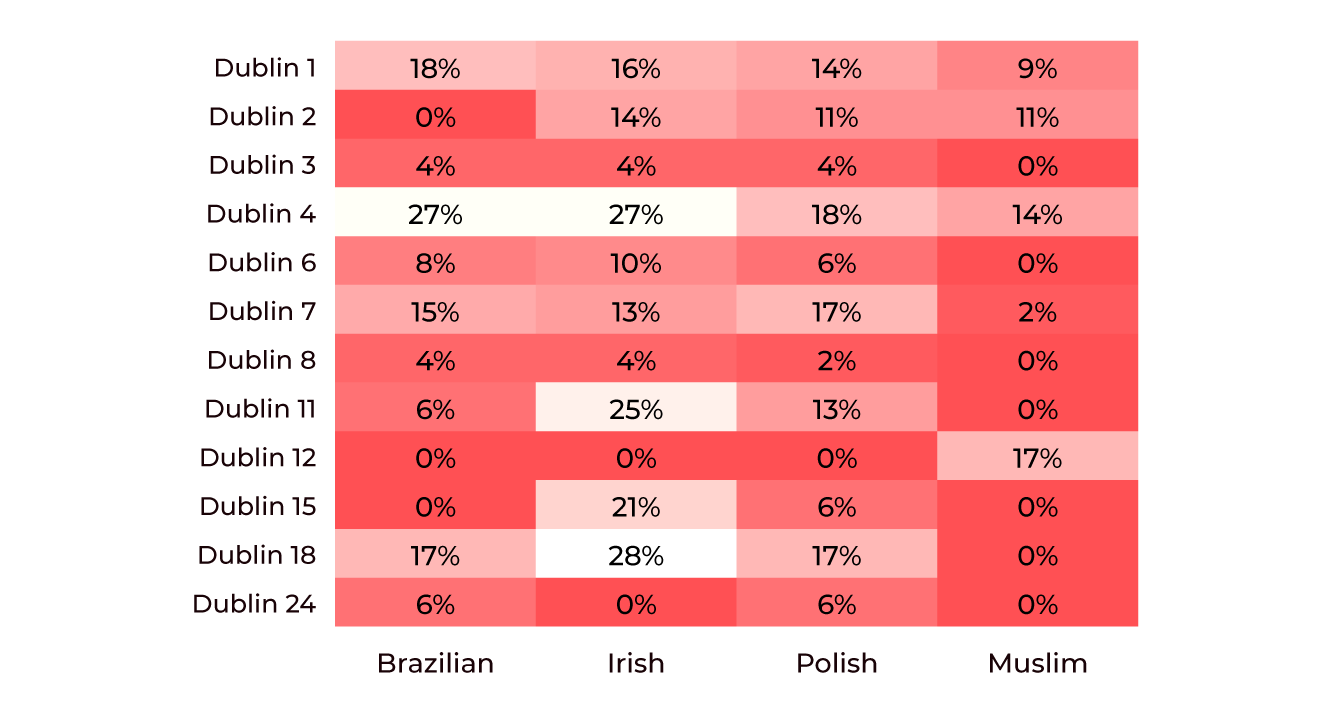 Area vs nationality:
The table depicts how likely applicants are to receive responses according to the area and their nationality.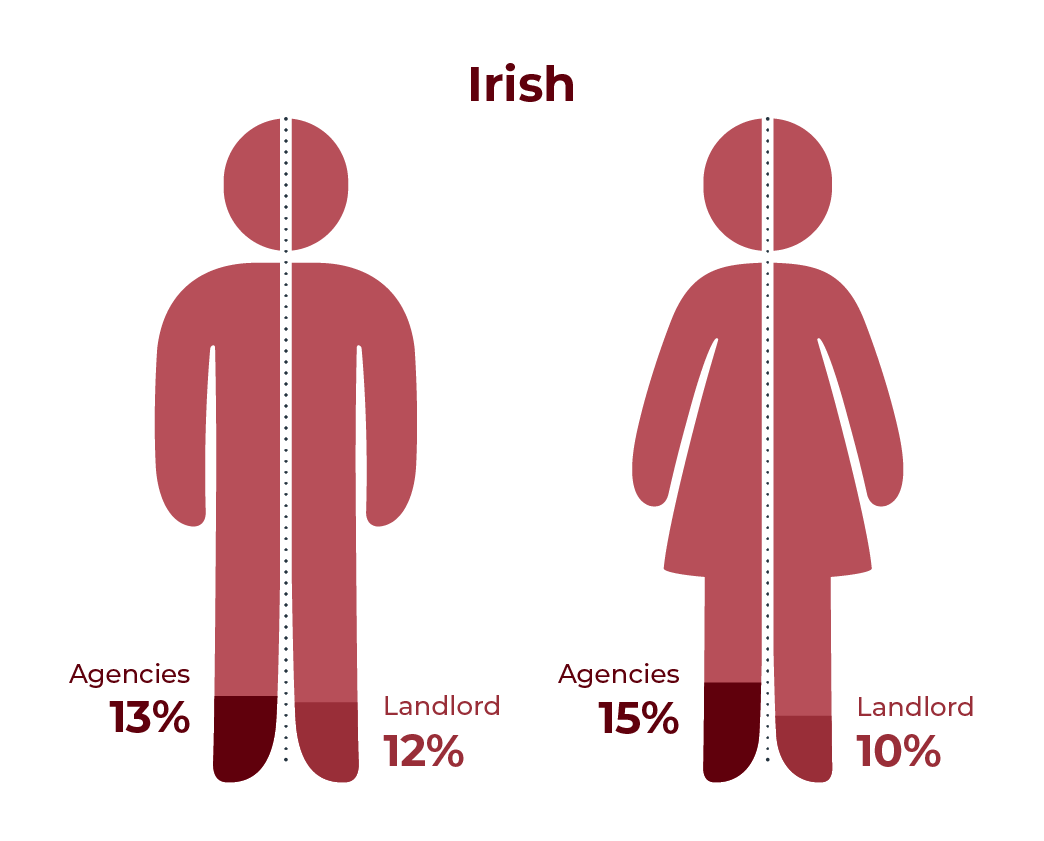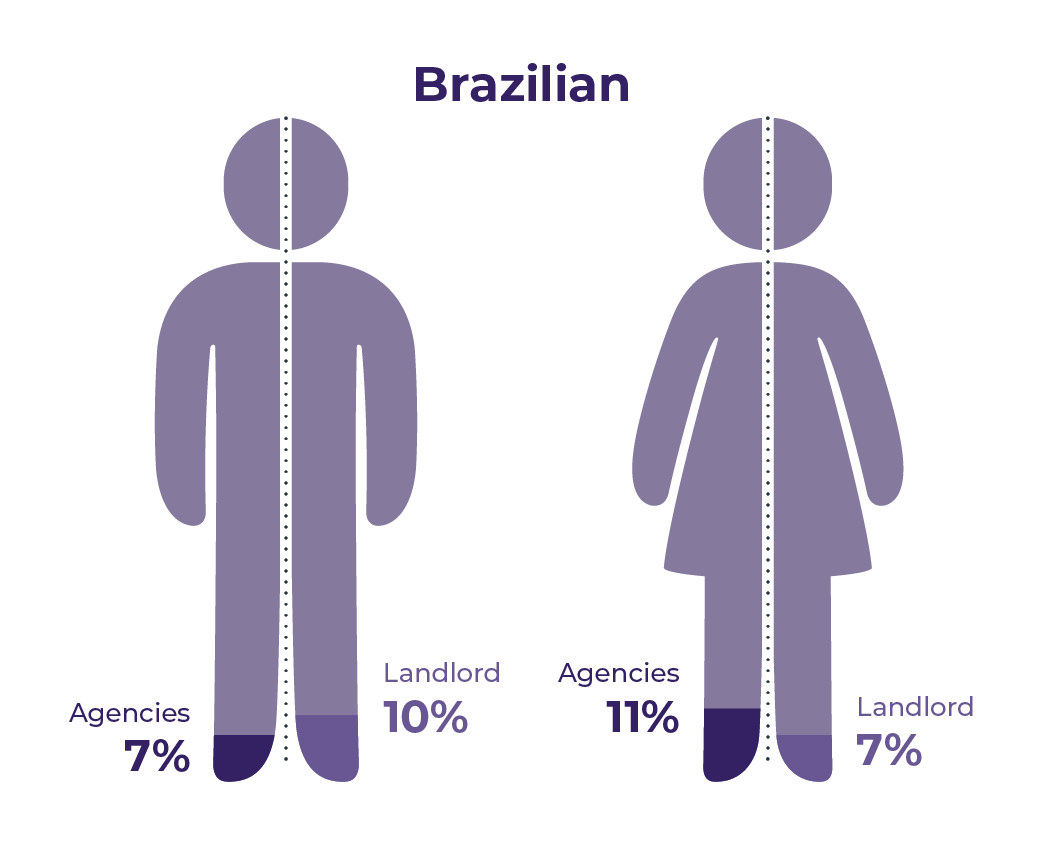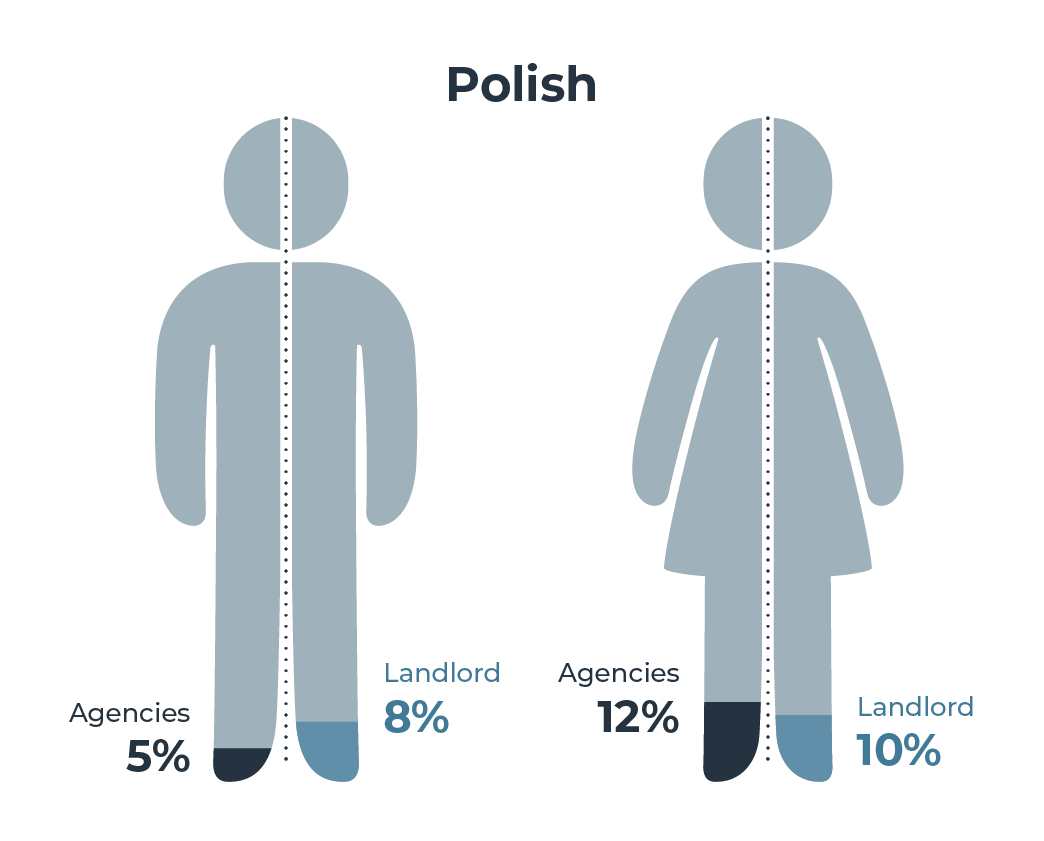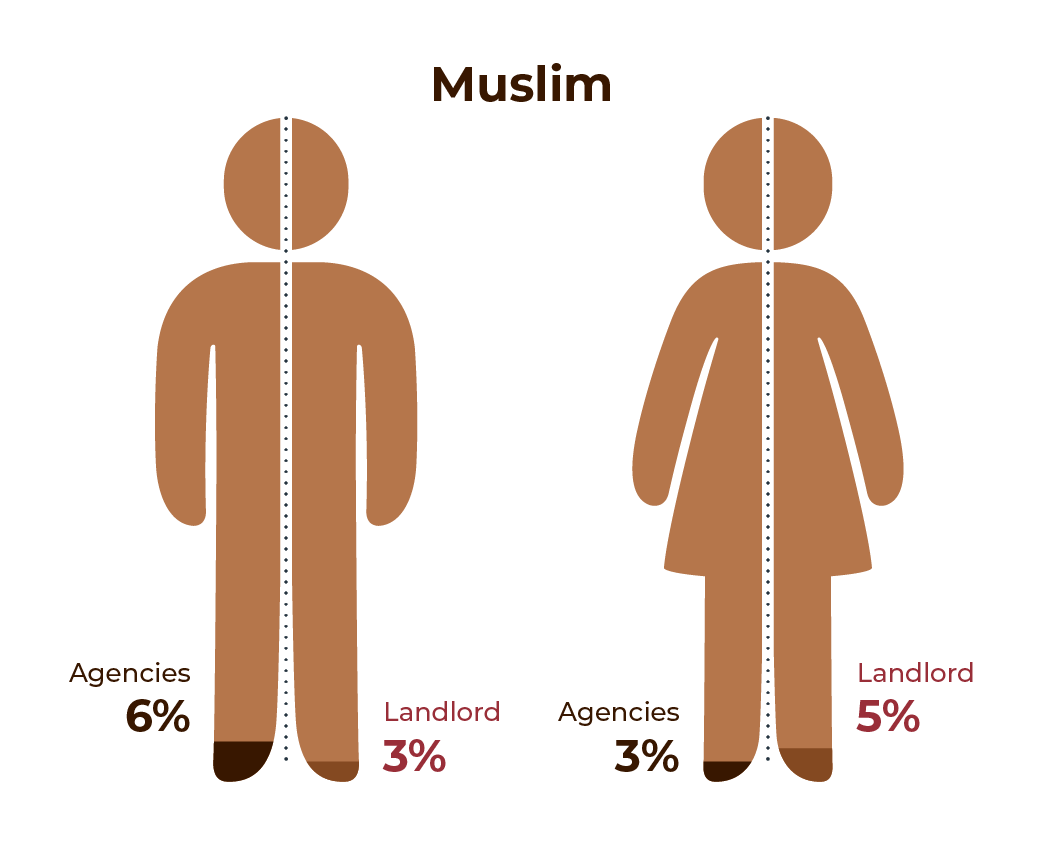 Private landlords vs agencies:
Overall, 792 inquiries about rental properties were sent to agencies, and 872 inquiries were sent to private landlords. The response rates between the agencies and the landlords showed no significant differences. The agencies' reply rate was 9%, and the private landlords' was 8%.
However, we noticed some differences between the preferences of agencies and private landlords. Irish female applicants were most favoured by agencies, with a 15% response rate, while Irish males' response rate from agencies was 13%. In contrast, private landlords tended to favour Irish male applicants - with a 12% response rate, with Irish females receiving 10% of responses from private landlords. Muslim applicants were once again the most disadvantaged group. Still, there were some differences between private landlords and agencies. Agencies tended to favour Muslim male applicants slightly more (6%) than Muslim female applicants (only 3%). An opposite trend occurred with private landlords, who had a slight preference for Muslim female applicants, with a 5% response rate compared to Muslim male applicants, who received less than 3% replies from private landlords.
Another group more disadvantaged by agencies was Polish male applicants, who only received 5% of responses, while private landlords' reply rate to Polish male applicants was 8%. Agencies also preferred Brazilian female applicants (11%) over Brazilian males (7%). At the same time, Brazilian females got only 7% of replies from private landlords, while Brazilian male applicants received 10% of answers to their applications. We couldn't determine the reasons behind the disparities between the private landlords' and agencies' choices.
Conclusion:
According to our study, Irish applicants were the most favoured among the four groups, and Muslim applicants were the most disadvantaged. The two remaining groups - Brazilian and Polish, did not lag far behind the Irish applicants regarding the response rate though Polish women were clearly favoured over their compatriots. While childless couples were more favoured than parties of three, at the other end of the spectrum, couples with children fared the worst.
The situation within the housing market appears to be worsening, with many agencies and landlords pointing out that the volume of applications they receive is nearly impossible to manage. With hundreds of applications flooding their email inboxes, it is practically impossible to reply to everyone. However, awareness of this bias amongst landlords and agencies might help them to be more proactive in treating everyone fairly regardless of ethnicity or gender.